Keith Huber Corporation has become the largest independent manufacturer of vacuum units in the USA and employees more than 60 manufacturing professionals. We build the best vacuum and pumper trucks to suit and service any size job.
Keith Huber™ Vacuum Truck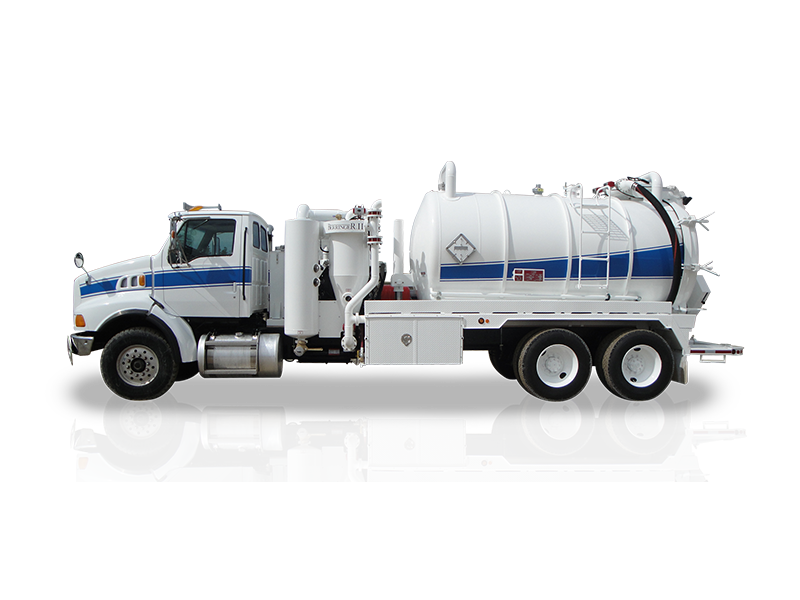 The Berringer® II
is a powerful vacuum loader with capacity for highway transportation.
The Berringer® II is a very powerful industrial vacuum loader that allows for larger payload capacities. The liquid ring vacuum systems offers safe, quiet power with efficient filtration resulting in less maintenance and reduced emissions. Free air-flow is an impressive 1600 CFM with deep vacuum for those difficult loading applications.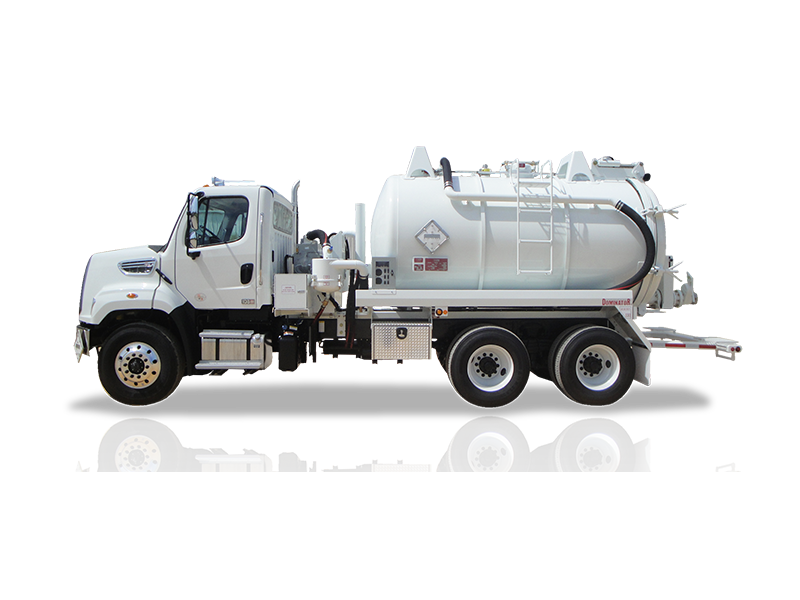 Dominator Series III
By taking the most requested combinations of Dominator® options, we engineered the Dominator® Series III for quick delivery at a conservative price. Standard equipment includes hydraulic drive vacuum / pressure pump, hydraulic tank lift, full opening rear door, hose storage trays, and an aluminum cabinet for storage.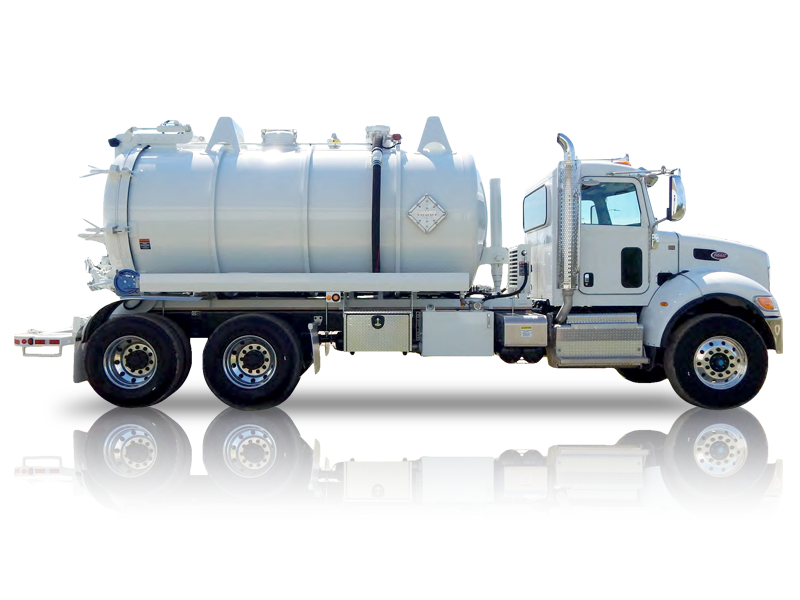 Dominator Series IV
A "tank forward" 70 bbl vacuum unit design. The unit has been designed to maximize hauling capacities. The "tank forward" design targets weight utilization of chassis front axles. The unit is extremely compact allowing for ease of use in confined spaces. The Dominator Series IV is offered in both non-code and code options..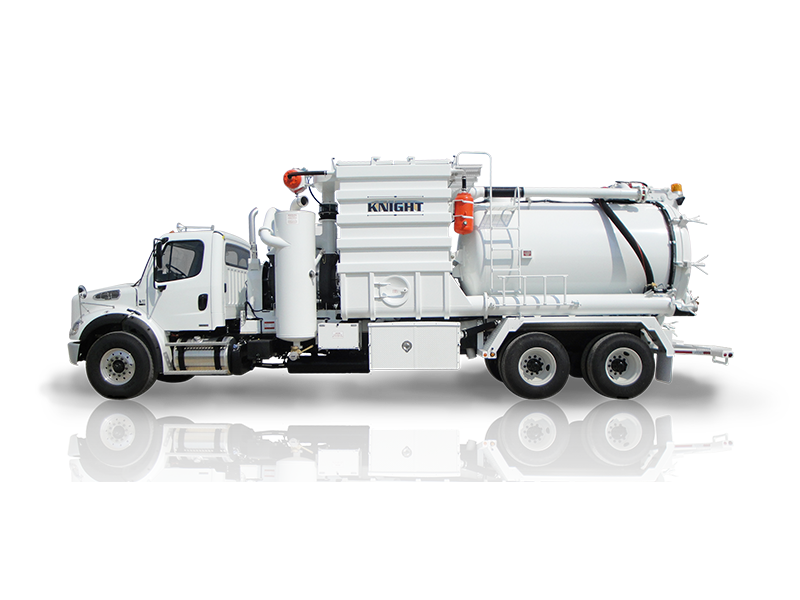 KNIGHT LR
Uncontested Power and Performance
Developed in 2008, the Knight LR™ incorporates all of the features of the KingVac® with the patented filtration technology of the AirLord®. The ability to efficiently move dry product combined with the deep vacuum of our 3700 CFM liquid ring pump allows the Knight™ to excel at a variety of tasks such as: hydro-excavation, hazmat response, jetting and general industrial cleaning in industries such as gas, oil, and mining (See API Publication 2219).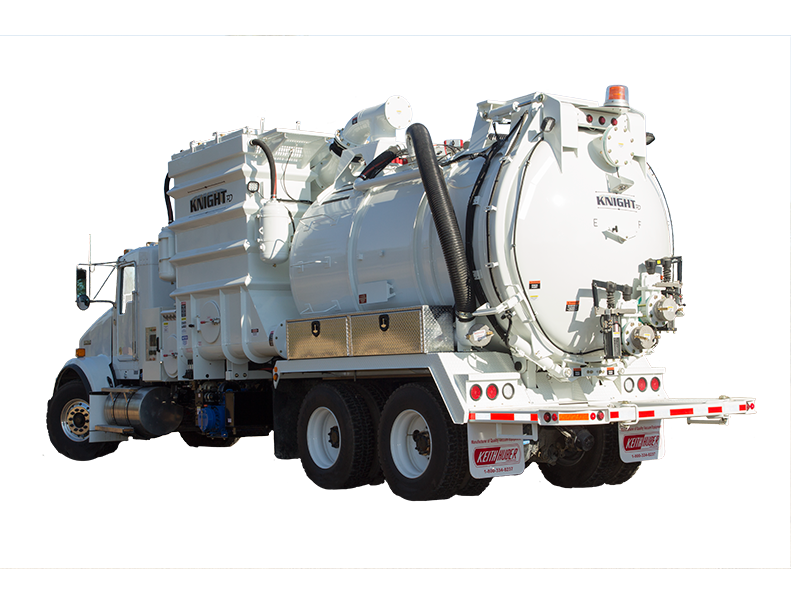 Knight PD
The Knight™ PD air-mover is capable of 6100 CFM & designed to excel at a variety of wet/dry operations. This all-in-one machine incorporates the deep vacuum of the Knight for ultimate versatility & minimum project time. Like the legendary Knight LR, the Knight PD has the ability to pressure offload. The innovative Huber Master Control allows the operator to switch from wet to dry product at the push of a button, zero downtime. The synergy of the wet/dry diverter valve filtration, deep vacuum loading, & high air conveyance make the Knight PD ideal for moving sludges & dry product.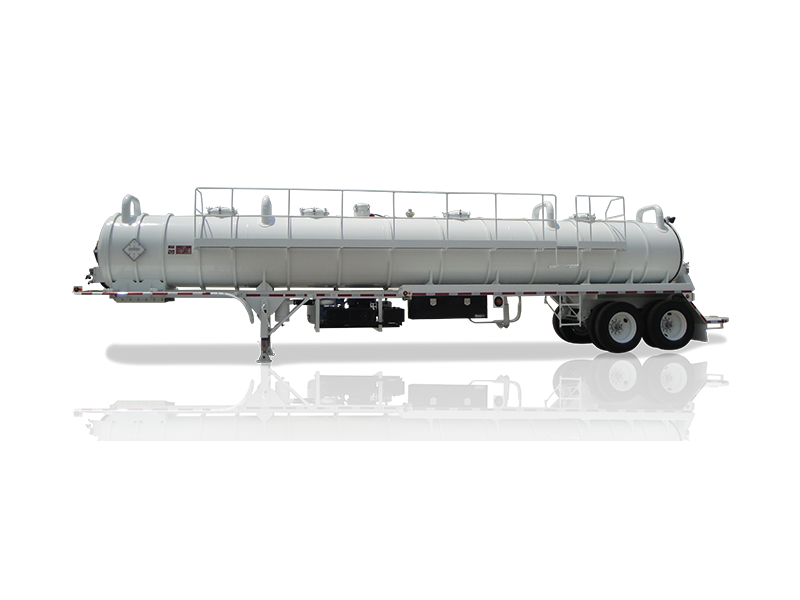 TRANSPORT TRAILER
Keith Huber transport trailers are equipped to solve every type of pumping need.
Pump packages include air or liquid cooled vacuum/pressure pumps which may be driven by an auxiliary diesel engine or powered from the truck tractor via a power take off and tractor installed wet kit.