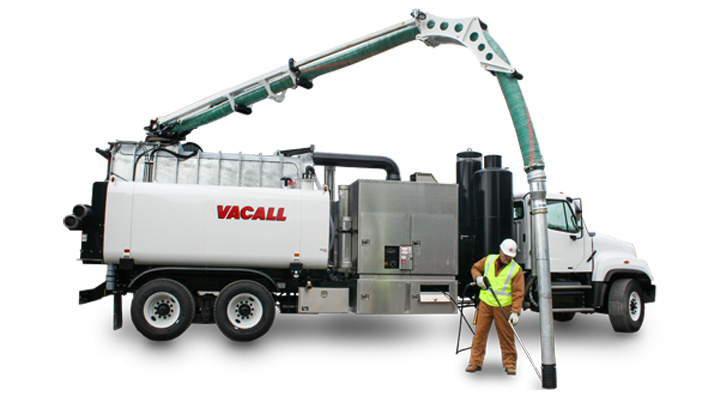 The VACALL™ high-productivity hydroexcavator excels with our high-pressure jetting and vacuuming system.
VACALL AllExcavate hydroexcavators are the superior tool with which you can efficiently excavate around water lines,sewer lines and other underground utilities, providing the vacuum and pressure capabilities that have made VACALL an industry leader.
For optimum operating efficiency and cost control, the AllExcavate hydroexcavator design uses the chassis engine to provide power for vacuum and jetting functions — a design that slashes fuel consumption, eliminates emissions from a second engine, and reduces costs and downtime for routine maintenance.
In gas and petroleum industry applications, AllExcavate hydroexcavators are proven performers for infrastructure exposure, frac tank cleanout, tie-ins of new lines and drilling rig cleanup, as well as mud removal and exposure of manifolds, valves and risers.
GapVax™ Hydro Excavator Vehicles

The new GapVax™ Hydro Excavator units, are equipped with water capacity options of 400, 550, 750, 1000 or 1200 gallon tanks.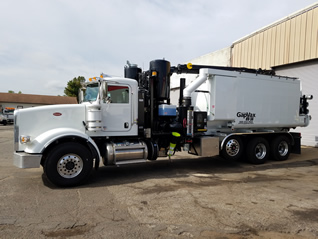 GapVax HV 56
offers a positive displacement pump; 5,250 CFM, 28″ hg, 500 HP transfer case with air-shaft engagement.
PDF BROCHURE: Click [HERE] for a downloadable PDF.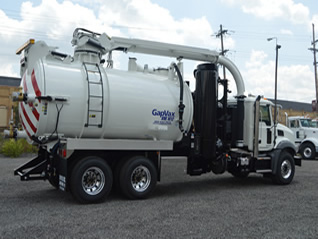 GapVax HV High Dump Cat Air Vaccuum
offers a 17 cubic yard debris body made from 1/4″ EXTEN stell. Full opening tailgate with field-adjustable hing and dual cylinders.